Shopping Cart
Your Cart is Empty
There was an error with PayPal
Click here to try again
Thank you for your business!
You should be receiving an order confirmation from Paypal shortly.
Exit Shopping Cart
The Paul Pert Screen Collection
A Resource Devoted to Classics of the Golden Age
____Incorporating The Cult Screen Archive____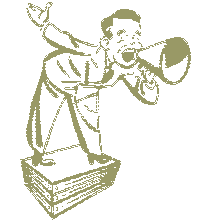 Although before my time, certain classic television shows from the beginning of the Golden Age have nevertheless left an indelible impression on me, made possible largely through reruns of the most classic examples when I was growing up during the 1960s and '70s.
One of my earliest televisual memories is that of the old outdated TV set in my parents' bedroom. Although we had a more modern TV in our living room — a push-button Marconi set as I recall — there was nevertheless something most appealing and nostalgically evocative, even to me at such a tender age, about the 'clunk...clunk' sound and tactile method of channel selection on the older 'demoted' set, by means of a rotating dial.
I have one very distinct recollection of turning on the TV one dark winter's evening, and to my delight, after the set had 'warmed up', being able to settle down and watch an episode of 'Bilko' whilst nestling in the comfort of my parents' rocking chair, with that certain glow from an equally contemporary electric fire's heating elements just to make my moment of modest bliss complete.
Although I was probably too young at the time to fully appreciate every element of humour in The Phil Silvers Show, what I did understand was that it was American, it was funny, and it was from a time that had passed, emanating a 'feel' of 1950s America which seemed to tap into some bizarre sense deep inside me that I somehow knew what it must have felt like to have been there.
Such spectacles changed the complexion of my world, especially during those golden moments. They not only brought home to me the difference in culture which lay across the Atlantic, but also confirmed my belief that both a sense of the past and a tendency towards being nostalgic, are actually congenital attributes — certainly in as far as I am concerned — and not necessarily something that comes with age.
I was often unsure of exactly what this feeling was, after all, how could I feel a sense of nostalgia for the America of the 1950s as a child growing up in 1960s London? All I know is that I also have similar 'feelings' about other periods in history outside of my own living experience which can be triggered in many different ways which includes film and television, and by nature I maintain a constant fascination with all things pertaining to the passage of time, both past and future.
What I learnt at that early age, is that turning on the television, or indeed going to the cinema, could change the ambience of my world in a way that I sometimes needed; indeed this is still the case to this day and my guess is that this does not differ from the reasons why millions of people 'escape' in this way. However, it is my honest belief that the craft of engaging and transporting an audience away from the tedium of everyday life, with either a clever script or a talented act, is sadly a dying one requiring urgent resuscitation. I know I'm not alone (though sometimes it feels that way) in my despair at the unbelievable dross that TV and film companies are being permitted to pass for entertainment these days, which seems largely due to the stranglehold of thrifty accountants over those who might seek to endorse unique creative talent, combined with the apparently ever decreasing discernment of a once discerning population. For the enlightened, this has brought about the vexing experience of 21st century channel-hopping: dozens of channels but so often not a thing to be found that's worth watching.
As an example of how things have changed, for The Adventures of Robin Hood, which first appeared on our screens in 1955, TV mogul Lew Grade committed 75% of ATV's then £500,000 programme budget on a single series. There was uproar at ATV when Grade was endorsed by company director Prince Littler who told the board, 'If Lew Grade's given his OK, that's as good as a contract and we'll support him.' The enormous worldwide success of the series — produced by a small British film studio — was crucial to the fledgling ITV network and led to our screens bursting with quality, well-crafted entertainment in the ensuing years.
Consequently I sometimes wonder what such stalwart figures as the likes of Lew Grade would think of TV entertainment of the 21st century. Don't get me wrong, it's not all bad, and I'm sure we could find much to impress, but the ratio of cheap 'reality' type programmes compared with the level of investment in quality entertainment is presently disproportionate in my view (I'm an escapist — get me out of here!) and as long as significant masses continue to lap it up, then it's simply going to get worse.
I live in hope therefore that some day the proverbial penny will drop in as far as the TV audiences are concerned, and that the revolt will release some real pennies in the right direction once more. Thanks to the emergence of Downton Abbey in 2010, at least things appear to be looking up a little for the more discerning viewer wishing to escape the tedium of everyday life and the grip of cheap so-called 'celebrity' culture based programmes, a new benchmark for ratings battles seemingly having been set. Let's hope the writing stays strong and it's not short-lived.
Paul Pert
/